SeeJeanty Media is a media and news company focused on providing a deeper more complicated perspective on Haiti than just the usual throw away of our richest and vibrant people and country than just "the poorest in the western hemisphere."  We show the people, the places, the businesses, and highlight events that are often ignored by the world.  We are what we see, and we can only obtain a country that works if we see what is possible, and ensure those working and finding success have their story's told. Join us by subscribing to our youtube channel and sharing your favorite videos across your network.
Thank you
The Team:
Founder: Christherson Jeanty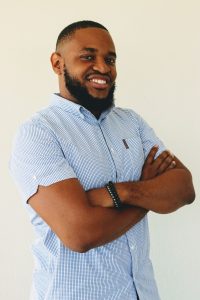 Christherson is a returned Haitian American. He's been making waves in the Haitian business ecosystem since 2016. He's redefining what it means to be a Haitian diaspora through his re-engagements in Haiti.
While in America, Christherson earned a bachelor's degree in traditional Economics and International Affairs. He acquired a master's degree in Applied economics as well. Both degrees were obtained from Florida State University.
Christherson enjoyed a career in retail banking and business/data analytics in America. Then, he systematically engaged with Haiti. Currently, he has a growing portfolio of ventures in Haiti. These include a media company (SeeJeanty), a staffing company, an outsourcing company, a real estate development firm, a country director of a Haiti-based private venture investment group, and a published author. He is most recently engaged in an export-based distribution company that is bringing Haiti's best products to retail grocery markets across America.
He hopes to continue publishing content supporting entrepreneurship, and improving the economic condition of his fellow Haitians. His mission isn't his success. Instead, it's the success of another returning Haitian diaspora to Haiti. He hopes to build a great and representative country, congruent with the Haitian national motto: 'L'union Fait La Force.'
Lead Videographer: Jean Clersaint Samedi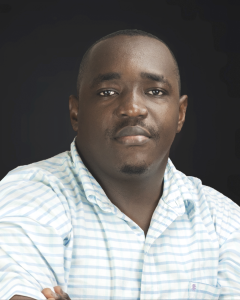 Jean Clersaint is born and raised in Haiti, the city of Petion-Ville exactly; he is a young videographer, a content creator who tries to sell another image of Haiti.
He has a background in computer science, but he realized that this road did not correspond to him. He first turned to graphic design; then, he trained in videography. He joined the Seejeanty Media team in October 2018.
Jean Clersaint is the founder of Samdigraphi, a company that makes video content such as clip videos, weddings, events, etc., and graphic design works.
And the founder of Samdigraphi Travel, an Instagram account that posts his photos about his traveling affairs around Haiti.
He hopes to continue publishing content that can help to visualize another image of Haiti.
Videographer: Peniel Mauricette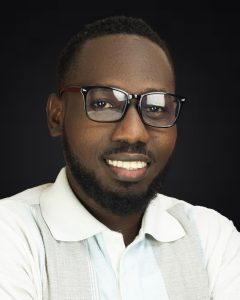 Peniel Mauricette is a Haitian, born and living in Haiti.
Videography and cinema was initially a passion for him, but after my classical studies, he had to undertake studies in business administration at Notre Dame University in Haiti.
He had a fairly short experience in this field until he decided to study video editing.
Thanks to this study he was able to develop his own video production called PENIEL FILMS which offers audio-visual Solutions for SME in Haiti, wedding videos, video clips, etc …
He had the privilege of joining the SeeJeanty team in 2021, which allows him to use his skills to sell other images and perspectives of Haiti.
He hopes to continue publishing content that can help to visualize another image of Haiti.